The Food and Agriculture Organization (FAO), the World Food Programme (WFP), the German Federal Ministry of Food and Agriculture and the School Meals Coalition will unveil the new School food global hub. To attend, kindly register at this page. The event will take place on June 23 at 3:00 p.m. (CEST) – 10 a.m. in Brasília.
The hub will allow to share evidence, best practices and lessons learned to enhance the global dialogue around the need and potential of improving the quality of school food and food education, and therefore strengthen school programmes around the world. For this reason, it is also expected to become a key platform for the global School Meals Coalition.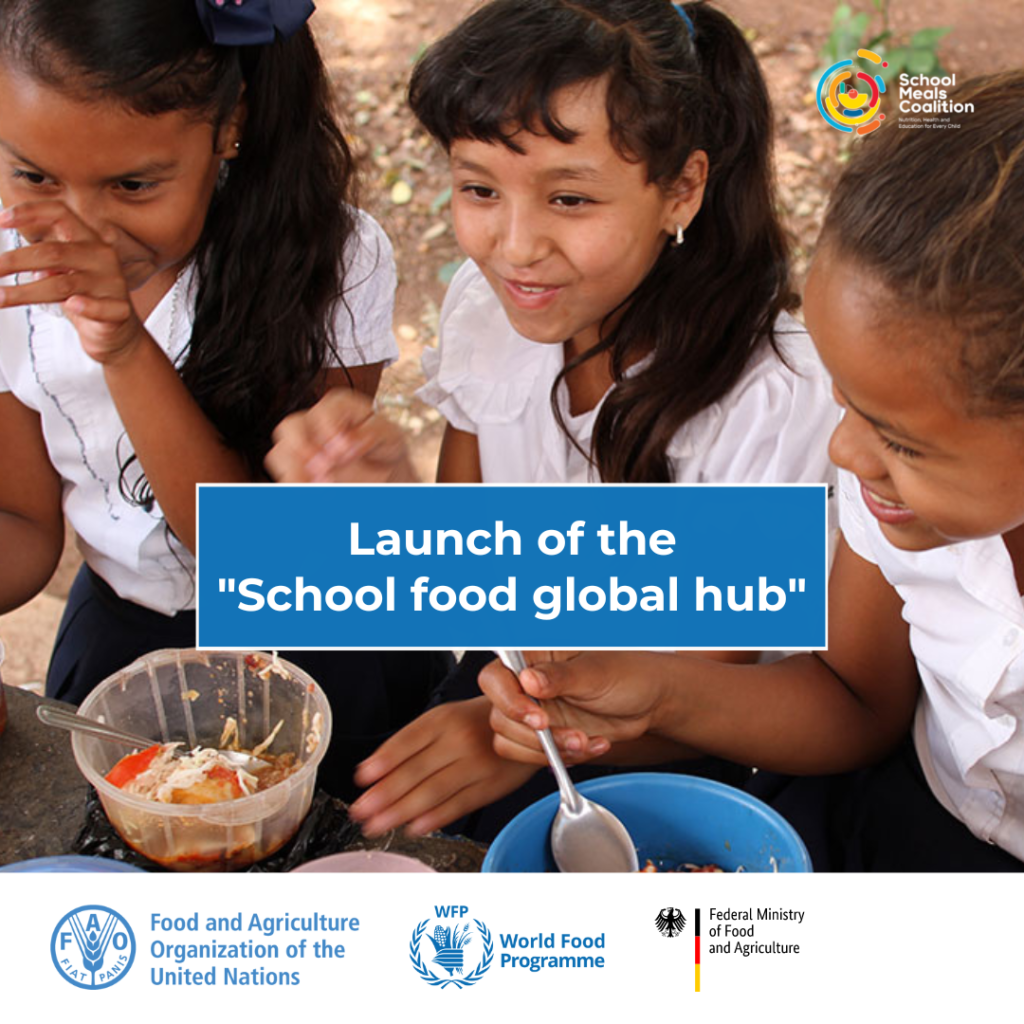 The distinctive feature of the hub will be the variety of its users, ranging from school staff to policymakers, from researchers to UN agencies and international organizations. A particular focus will be given to the active participation of youth, to enhance their ownership of the process of improving the quality of their school food and food education.
The event, held in English with interpretation in French and Spanish, will showcase the main distinctive features and uses of the hub, with a particular focus on the areas in which users can provide their inputs and be involved in first person. We therefore hope the event is of your interest, and that you can take part to drive forward the global discussion on school food and nutrition.
The event will have the participation of Ms. Najla Veloso, coordinator of the regional project Consolidation of School Feeding Programs in Latin America and the Caribbean.